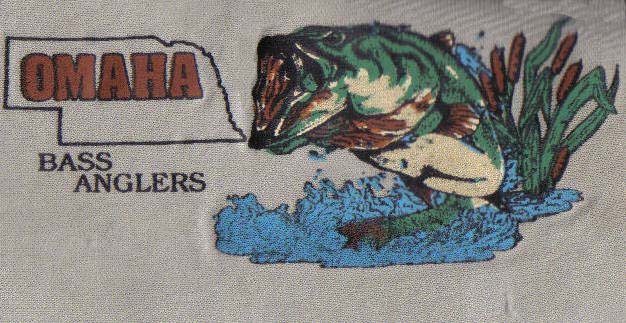 Meeting Minutes

2018 Tournament Schedule

Past Tournament Results

Hundred Pound Patch

Club Standings 2018

Links

OBA Tournament Rules

OBA Bylaws


Welcome to the Omaha Bass Anglers Club website. If you are looking for a bass club that offers not only a great time, but a club with a group of men that are dedicated fisherman you are in the correct place. We help one another become better anglers; after each tournament we discuss how and what we used that worked well!!
We fish eleven club tournaments that take place in Iowa, Kansas, and Missouri from May to October. If you qualify with enough points, you will be able to fish our State Tournament, which is a wonderful experience!
We are not just members of a bass club, we are fisherman that have become good friends!!
Omaha Bass Anglers are accepting both boaters and non-boaters... We welcome you!
If you would like more information or would like to come to one of our meetings - email us - contact info below!
You can also get additional information by clicking on "links" in the left column. There you will find links to Nebraska Bass Federation, Bass Pro Shops and Nebraska Game and Parks!
We look forward to meeting you!
Happy Fishing!!!
NOTICE
To new members for 2018. If you fish five(5) tournaments the sixth one is free.
Club dues are one hundred dollars (100.00) a year. The tournaments are thirty dollars (30.00 +) each. You have to be a BASS member to join the club. We draw to pair up boaters and non-boaters before each tournament. New members for 2018 dues will only be $75. Next year all dues will be $75
We meet the second Monday of each month, at Famous Daves, 2015 Pratt Avenue, Bellevue, NE. The meetings start at 7:00 pm and last one to two hours depending on the business covered. If you are interested in the club Please come to a meeting.
For additional information, please contact one of the following:
Jim, President e-mail address
Phil, VP/Tournament Director e-mail address
Brandon, Secretary e-mail address
Ted, Treasurer e-mail address
Wayne, Federation Director e-mail address
For comments or suggestions contact

This site was last updated February 10, 2018